Dorema Quattro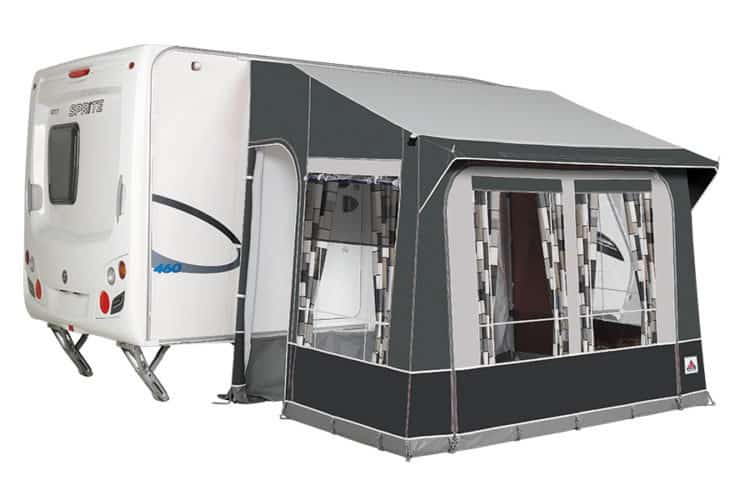 Description
Extra Space For More Comfort
This family porch is now available in 4 sizes and is designed for the camper who demands extra space and comfort.
The 225 and 275 models have been designed for the touring campers and has the cost option of a lightweight Aluminium frame. The 380 and 430 models are specifically designed for todays seasonally sited and winter campers.
The extra strong Ten Cate materials along with the added cost options to upgrade to a 28mm steel frame and winter package, will cater for all.
An optional Lightweight EasyGrip Aluminium Frame is available for Both 225 and 270 models. If You prefer the larger models, a 28mm Easy Grip Steel Frame is available.
Special Features:
Two cushion pads fitted to the rear legs to avoid damage to the caravan
The free standing frame enables the awning to be erected without any need for attachments to the caravan
Fitted with Safe Lock System
Details
Price from:

£479 was

£684

Available Sizes:

225, 270, 380 and 430cm

Depth:

200cm (225 / 275) and 240cm (380 / 430)

Colour:

Charcoal / Grey

Frame:

Standard With 25mm Easy Grip Steel

Weight:

225: Approx 27kg (Steel frame 225: Approx 20kg