Dorema Safari XL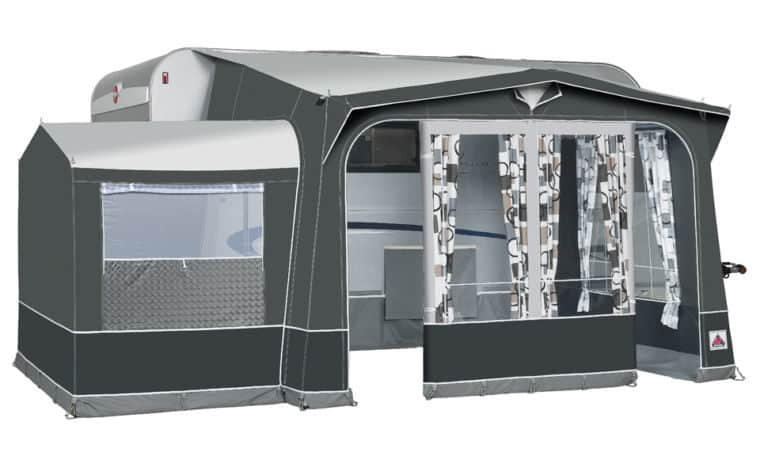 Description
The Perfect Porch For Short Breaks
The Safari XL offers you an amazing specification at an incredible low price.
The generous size of the Safari XL makes this extra large porch awning the perfect awning for all seasons. Now produced in Ten Cate All Season material. This superior quality material is extremely strong, easy to clean and extremely waterproof.
The matching tall annex is designed to fit on either the left or right hand side of the awning.
An Optional Frame of 28mm EasyGrip Steel, Lightweight Fibre Tech and Lightweight EasyGrip Aluminium is available.
The Tall Pointed Annex Pictured is an optional extra. At a discounted price of £299 from £427.
Special Features:
Two cushion pads fitted to the rear legs to avoid damage to the caravan
Covered zips in matching material for extra protection
Annex is designed to fit on either the left or right-hand side of the awning
The free standing frame enables the Safari XL to be erected without any need for attachments to the caravan
Fitted with Safe Lock System
Details
Price from:

£649 was

£927

Available Sizes:

320

Depth:

240

Colour:

Charcoal / Grey

Frame:

Standard wth a 25mm EasyGrip Steel Frame

Weight:

Approx: 29.5kg (inc Steel Frame)