Motorhome Winteristion & Recommended Services
Get your motorhome ready for winter. Our on-site service team at our NCC Approved Workshop can offer same day or while you wait Winter Checks, Engine Services and Habitation Tests.
We are offering 10% off Habitation Tests and Engine Services booked now for November, December and January. Fill out our contact form below and one of our friendly team members will be in touch to book your service.
Our Winter Service Menu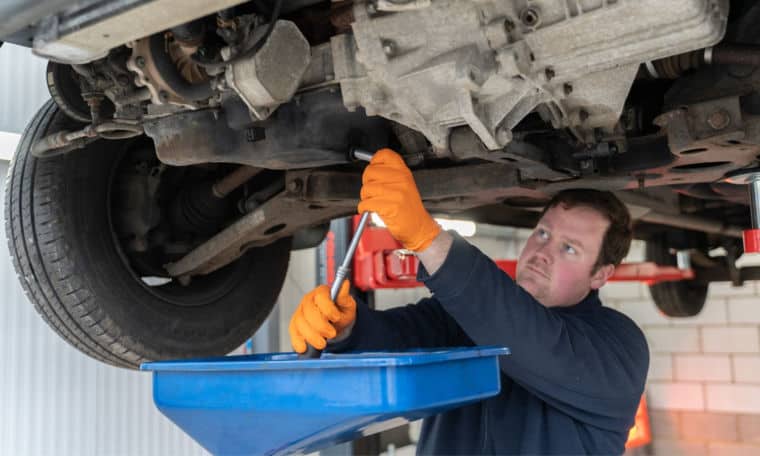 WINTER SAFETY CHECK
Our NCC Approved service centre offers a comprehensive Winter Safety Check to keep you safe on the roads during winter.
A Webbs Winter Safety Check includes the following:
Tyre checks are essential in keeping you safe, especially when there is a higher risk of encountering snow and ice. Part of our winter safety check will include an inspection of your tyres overall condition, tread depth and pressure.
Battery failure is more common in the winter months, so it's important to get it checked. The colder the temperature gets, the slower the chemical reactions within the battery hence reduced performance. During the winter we naturally use more electrical components (heating and lights) which place additional demands on the battery.
Coolant / Anti-freeze. Your engine's coolant level should be checked regularly to avoid causing serious damage to your engine. During the winter months, it is essential to check your anti-freeze levels as water alone can freeze rendering your coolant system useless.
Wiper blades, windscreen system and screenwash levels. Shorter days and bad weather mean visibility on the roads can be lifesaving. Part of our safety check includes inspecting your wiper blades to ensure they are free of splits and damage. We also check the operation of your windscreen wash system and top up your screen wash.
Light Bulbs. Ensuring your vehicle's lights are working correctly is a legal requirement, critical for your own safety and other road users.
From £42.00 (incl. VAT)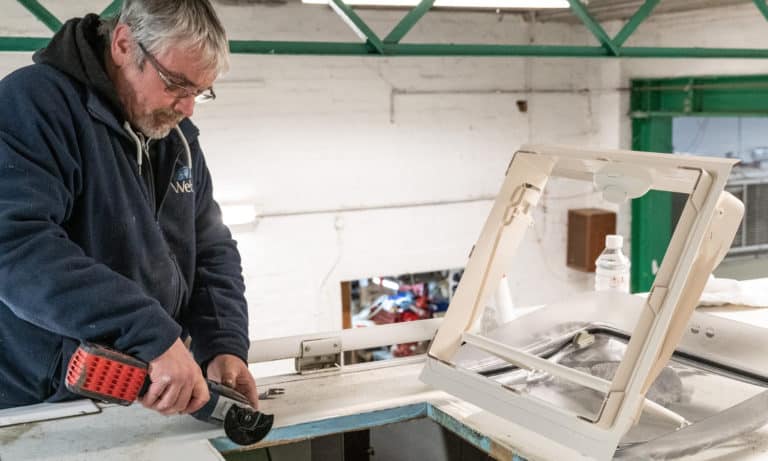 Habitation Tests
Get 10% off Habitation Tests booked now for November, December and January.
AWS (run by the NCC) Approved Habitation Tests
An annual habitation test is essential in order to ensure your motorhome is operating at optimum levels, and it's a great way to protect your investment. It focuses on the 'living' aspects inside your motorhome, as opposed to the engine. This includes a full inspection of your vehicle, plus a gas pressure and soundness check, electrical check, water system check and ingress inspection. It's important that damp is detected as soon as possible, especially during the winter months.
From £269.99 £242.99 (incl. VAT)
Optional Extra: STGW Gas Test
A STGW test is a more in-depth test of your vehicles whole gas system. An AWS Habitation Service includes just a gas air/soundness check and so often customers opt for a STGW test in addition to a Habitation Test.  A STGW gas certificate will be presented upon completion.
From £99.99 (incl. VAT)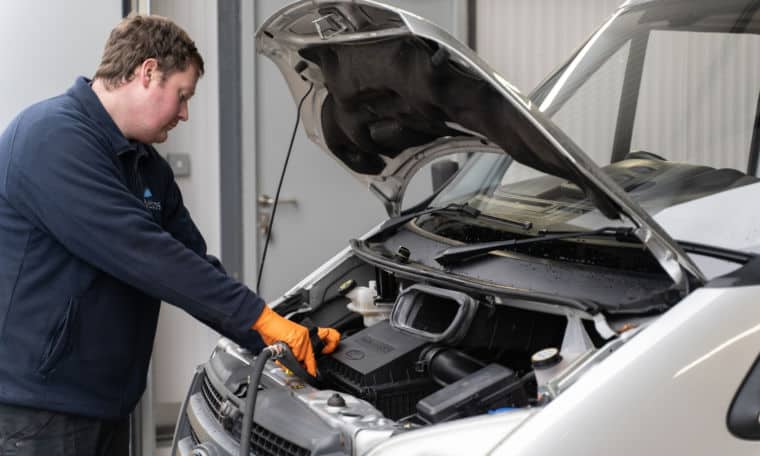 Engine Service
Get 10% off Engine Services booked now for November, December and January.
If you're planning on travelling in your motorhome over winter, then we would recommend getting your engine serviced by our NCC Approved Engineers before you set off.
A Webbs annual service includes the following:
Replace engine oil and filter change
Check tyre wear and pressure
Check front and back break pad wear and wires (where needed)
Check condition of all pipes and lines (fuel, brakes, exhaust)
Check condition of all rubber components
Check condition and tension of all aux drive belts, adjusting where necessary
Check and clean air filter
Check and adjust handbrake
Check all fluid levels and top up where required
Check washers and wipers
Check all lights are fully operational
Road test
From:

£139.99 

£125.99 (incl. VAT, plus parts)
Book a Winter Safety Check, Habitation Test or Engine Service via our form below! If you have any questions, please call our customer service team on 01189 712424.
Book A Motorhome Service
Fill out your details below and a member of our team will be in touch to book your motorhome service. Remember, we are offering 10% Habitation Tests and Engine Services booked now for November, December and January.