---

Calling all caravan owners and buyers, with summer only around the corner, it's time to get your camping and caravanning essentials together, ready for a post-lockdown adventure. To ensure your trip goes smoothly, we stock a wide range of caravan accessories and camping essentials from renowned brands. Check out which caravan accessory brands are essential for 2021:
Thetford – Toilet Chemicals & Cleaning Products
As a renowned brand with years of experience working with caravans, Thetford's expertise is proven by its array of impressive, high-quality mobile toilets and kitchen solutions. Thetford develops and tests all toilet fluids and maintenance products in its own labs.
Thetford's environmentally-friendly toilet chemicals and cleaning products are powerful, extremely effective, and fresh smelling to provide a well-rounded toilet sanitation solution.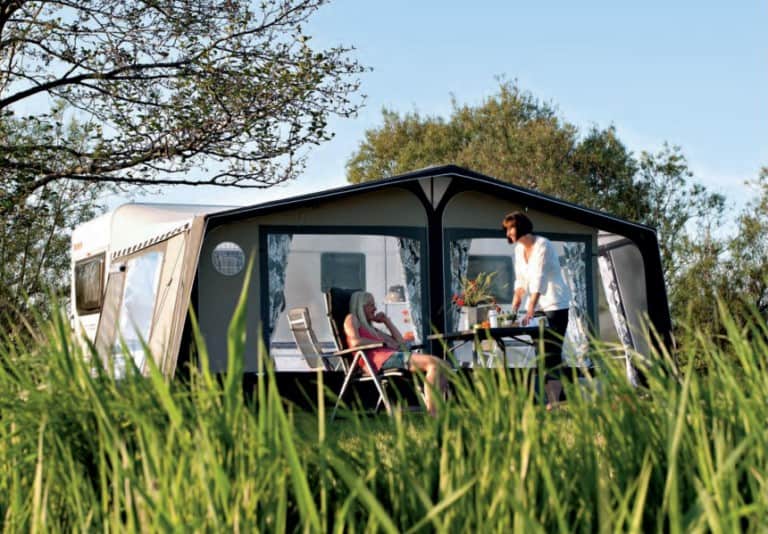 Dometic – Inflatable Awnings
The largest supplier of mobile comfort products for caravans, Dometic supply lightweight and inflatable caravan awnings to more than 100 countries around the world!
The Air Porch Awning for caravans is easy to set up and take down. With highly secure structures, this awning is a front-runner and is the result of all the latest awning innovations. It provides a comfortable living space and a sheltered area to eat, drink and dry your wellies after a rainy walk!
Milenco – Wheel Lock & Towing Mirrors
Milenco is a market leader in engineering products for the recreational vehicle industry and their products are sold worldwide. Through in-depth research and development, Milenco specialises in delivering safety products to keep caravans secure.
The Milenco Wheel Lock is definitely a must-have accessory for your caravanning trip. Designed specifically to be simple to fit whilst achieving unparalleled security for your caravan, this Wheel Lock is constructed from the highest quality of steel. Milenco New Platinum Towing Mirrors have the toughest security rating. Designed to fit the tapered mirror bezels, they boast great benefits such as improved fuel efficiency due to reduced aerodynamic drag and reliability from its stainless steel and brass material.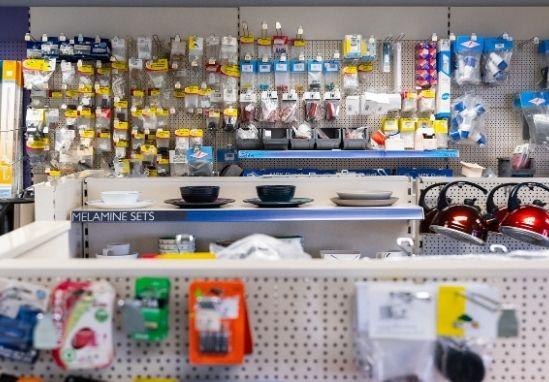 Swiss Lux – Toasters & Kettles
Ensuring energy efficiency on your camping trip, Swiss Lux showcases a range of low wattage camping and caravanning electrical items, specifically designed for camping so you can enjoy your morning cup of tea or piece of toast with no hassle
! Offering a variety of caravan toasters and kettles that use far less energy than standard kettles and toasters, these products are compact in size, easy-to-store and take up little space.
The Swiss Lux toasters and kettles come in a variety of styles and colours, and you can even go matching! Choose Swiss Lux to provide your kitchen essentials so that you can stay on top of your energy usage and enjoy simple home comforts on the road.
Aquaroll – Fresh Water & Waste Water
The UK's best-selling portable water carrier, Aquaroll, delivers a solution that ensures easy freshwater transportation.
Aquaroll's standard range offers a 40L Fresh Water and 38L Waste Water solution that ensures the convenient disposal of wastewater. Avoiding the nuisance of water flow around the pitch, these products are specifically manufactured to fetch water to a caravan. The Eco Range is manufactured using recycled polymer material, demonstrating that Aquaroll has adapted its products' innovations to meet changing environmental requirements.
Calor Gas
Having fuelled the UK for over 85 years, Calor is one of Britain's most-loved gas bottle brands. Providing energy that is easy to transport and store, Calor's products power homes and businesses with limited environmental impact.
The Calor 6kg Propane Gas for caravans is an effortless method of powering your caravan for cooking and heating applications, perfect for a cosy, caravan trip.
Like the sound of these caravanning essentials for 2021? Browse key caravanning accessories at our Salisbury Showroom or explore our hard-to-beat prices on our eBay shop.
Discover our range of caravans here or find out more about selling your caravan with Webbs by requesting a free valuation today.