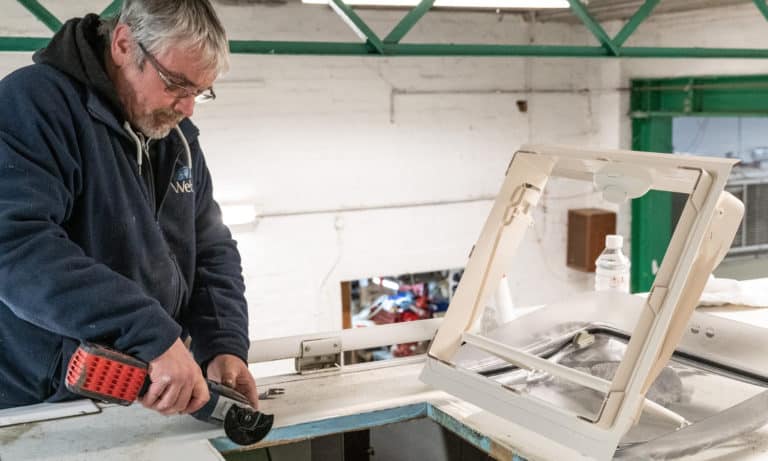 Habitation Tests
AWS (run by the NCC) Approved Habitation Tests: starting from £269.99 (incl. VAT)
A yearly habitation test is essential maintenance in order to ensure your motorhome is operating at optimum levels and it's a good way to protect your investment. A Webbs habitation test consists of a full inspection of your vehicle, plus a gas pressure and soundness check, electrical check, water system check and ingress inspection.
STGW Gas Test: starting from £99.99 (incl. VAT)
A STGW test is a more in-depth test of your vehicles whole gas system. An AWS Habitation Service includes just a gas air/soundness check and so often customers opt for a STGW test in addition to a Habitation Test.  A STGW gas certificate will be presented upon completion.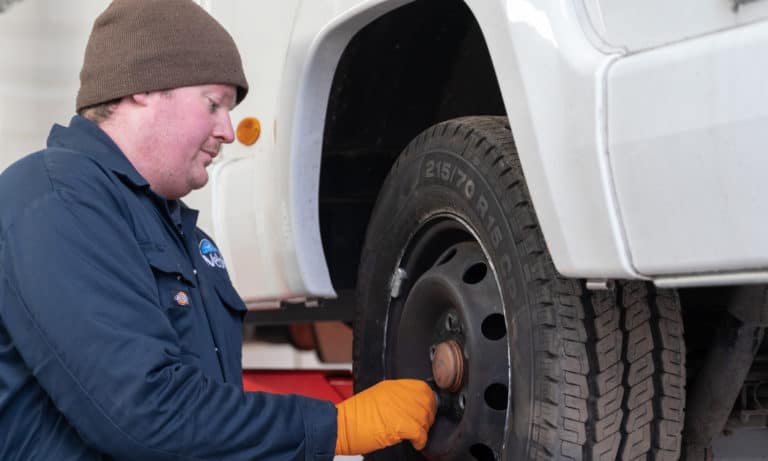 Repairs
We carry out a wide range of repairs to all motorhomes and caravans and are also able to offer insurance repairs and manufacturer's warranty work. An example of the types of repairs we cover include:
Repairs to gas equipment and appliances
• Insurance work
• De-lamination
• Damp repairs
• Body work
• Electrical faults
• Repairs to Webasto and Eberspacher diesel heating systems
• Engine repairs, brakes, clutches and gearboxes
• Air conditioning re-gas
• Battery replacement (engine and leisure battery)
• Truma approved technicians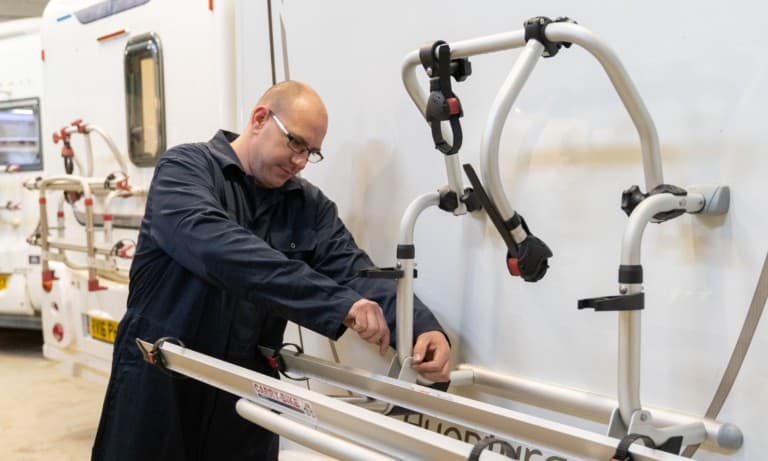 Accessory fitting
Alongside our parts and accessories departments we are able to fit and supply optional extras and accessories, including:
• Bike racks
• Back/top boxes
• Ladders
• Awnings
• Reversing aids including cameras & sensors
• Gasflow refillable gas systems
• Security systems
• Satellite Systems
• Air conditioning units
• Audio and visual systems
• Solar panels